Nobody wants their home to feel like a museum, but a few pieces of framed art can add some necessary flair to blank walls. Whether you're adding a conversation piece, displaying a personal statement, or looking for an opportunity to brag about that one art history course you took in college, bringing art into the home is a sure way to add a tasteful air of creativity.
Image via HGTV
Get Framed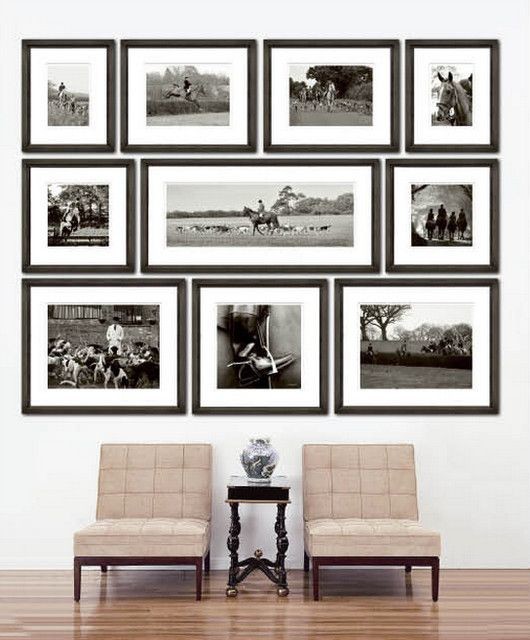 Never use thumb-tacks or push-pins to exhibit your growing collection. Frames make professional and amateur art look better in your home. If you've got little ones running around, frame some of their masterpieces, and see if your guests can tell the difference between their art and a professional's work.
Image via Houzz
Get Organized
For a polished way to highlight your favorite series of prints or photographs, arrange your frames into a symmetrical grid or row.
Image via Frame 4 Design
Off the Grid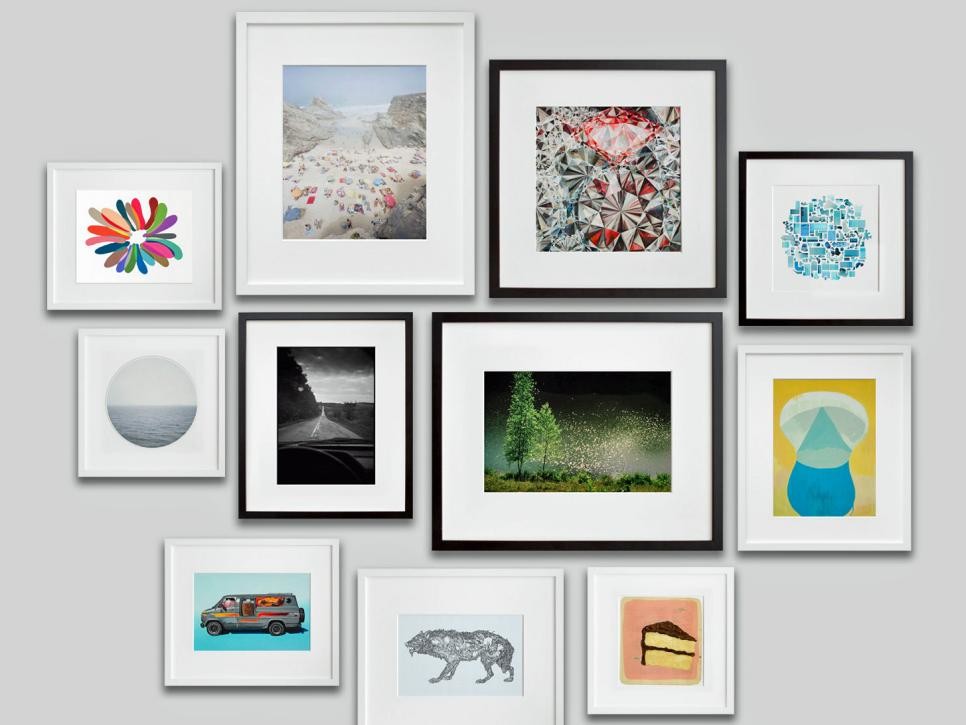 Or for a more bohemian look, curate a gallery wall of eclectic images and frames. Start with one or two bigger pieces in the center of your wall, and fill in the surrounding spaces with smaller images. Only using black or white frames will ensure that this haphazard look doesn't get out of hand.
Image via HGTV
Museum-Quality Pieces
If your budget isn't quite getting you in the door at Christie's or Sotheby's, there are still a plethora of online options that feature up and coming artists, for a lot less money than it costs to buy one of those balloon-dog sculptures. Check out Print Process for minimalist renditions of your favorite concert posters, or head over to Saatchi Art online, for original prints and paintings.
Image via Print Process
Art in Unexpected Places
Beyond the obvious placement of art above your living room sofa or bed, well-chosen art in stairwells and entryways can add a measure of artistic brilliance to otherwise dull nooks and crannies.
Image via Home Design & Decor