As a functional storage solution that can also show off your stylish home decor, it's easy to see why built-in shelves are such a desirable feature. If you already have built-ins, or if you're considering installing them, then you might find it difficult to get the exact look you want. So follow our guide, and get the most out of your built-in shelves.
Declutter
If you already have built-in shelves, then the easiest way to get your desired look is to declutter. It'll highlight your most decorative wares, while giving your shelves a crisp, clean feel. We got this New Jersey house ready for a home showing by giving this collection of decorative objects a bit of breathing room.
Get Decorative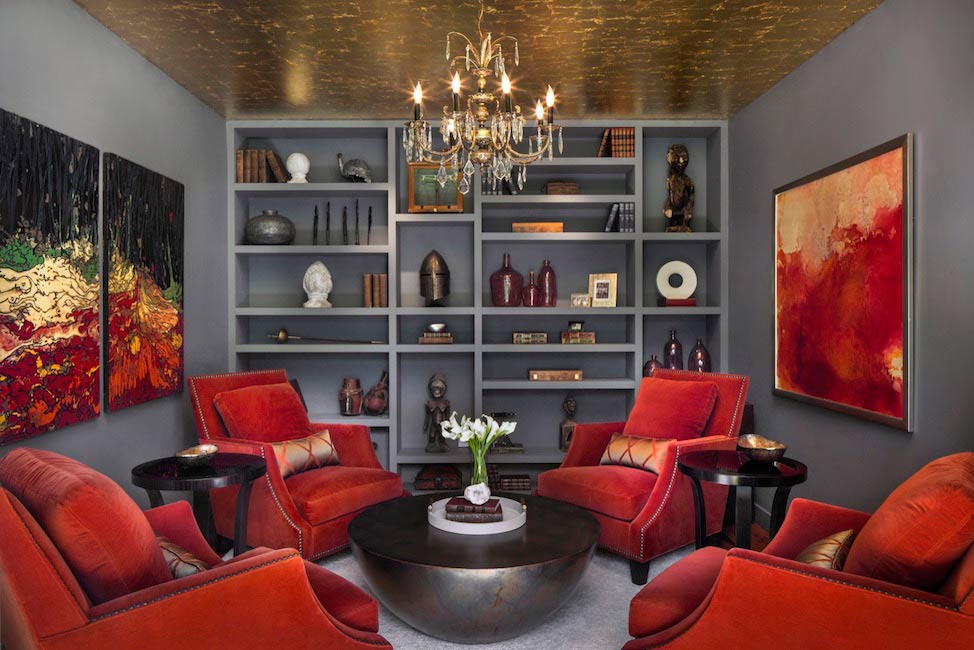 Built-in shelves are great for storage, but they're also ideal for showing off your decorative side. In the library of this Greenwich, Connecticut estate, we installed built-ins, to display a tasteful collection of antiques.
Repurposed Materials
And adding shelves doesn't have to involve an expensive remodel. If you're looking to incorporate some shelves, then consider transforming your home with the materials that you already have. In this Sag-Harbor loft, we installed built-in shelves in the original brick wall, to add a practical storage solution with a rustic finish.
Wall-to-Wall Built-In Shelves
If you decide to install built-in shelves, then give yourself 25% more storage than you think you need. In this Upper East Side living room, we lined the longest wall with a built-in unit, to give this family a plethora of storage options. The shelves are a mix of open and closed storage, which highlights decorative wares, while containing messes.
Painted Shelves
If you want to give your shelves a quick refresh, then consider repainting them. In this New Jersey home office, we significantly brightened the space by painting the built-in shelves a sky-blue color.
Design with a Theme or Motif
If you're looking for ways to outfit your shelves, then consider incorporating a specific motif or theme. We gave the built-in shelves in this Central Park West penthouse an old-school Hollywood theme, for a chic, glamorous look that's consistent with the walnut construction.
Kid's Play Room
If you have kids, or if you want to have kids, or if there are children frequently in your home, then built-ins are a no brainer. As an easy-to-access storage solution, they're great for organizing toys, clothes, and knick-knacks. In this suburban family home, we installed built-in shelves in the play room, so that the kids will have a place to (neatly) put away all their toys.